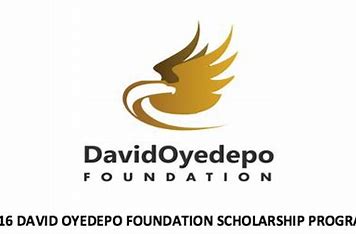 David Oyedepo Foundation Scholarship Open to African Students
The David Oyedepo Foundation Scholarship 2023 offers full academic scholarships to
promising African youth leaders. Eligible students may study at Covenant University and
Landmark University, Nigeria. Apply before July 1st, 2023 to seize this empowering
opportunity.
Scholarship Overview
The scholarship allows students to further their education at Covenant and
Landmark University, Nigeria. These prestigious institutions are known for
their commitment to educational excellence, equipping students with the
necessary skills and knowledge to excel in their chosen fields.
Scholarship Details
The David Oyedepo Foundation Scholarship offers full academic fees for a
maximum of five years, in line with the university stipulated time frame for the
duration of the chosen course.
However, it's important to note that the scholarship does not cover:
Travel allowances
Feeding allowances
Medical/Health Insurance or allowance
Any other fees outside the university generated academic fees for a course
at any level
Eligibility
To qualify for the scholarship, applicants must:
Be citizens and permanent residents of any African nation.
Be between the ages of 16 and 25 at the time of application submission.
Be eligible to receive a Nigerian student visa.
Be proficient in reading, writing, and speaking English.
Have a record of exceptional performance at the secondary school level. This
is benchmarked by at least 20 points above JAMB cut off points (for
Nigerians only), and an 80% recorded average or 4.0GPA/5.0 in
Secondary/High School Transcript.
Have already begun admission applications to Covenant or Landmark
University.
How to Apply
Please Note: The scholarship application does not guarantee admission to the
specified universities. All admission procedures must be handled
independently through the university's admission process. Hence, the
scholarship is CONDITIONAL on university admission.
Application Deadline: Applicants are advised to submit their applications by
11.59 PM GMT + 01.00 on July 1st, 2023.
Final Words
The David Oyedepo Foundation Scholarship is a golden opportunity for young
African leaders to acquire high quality education and make meaningful
contributions to their societies. If you believe you have what it takes to
become a future leader, this is your chance to step forward. Good luck with
your application!