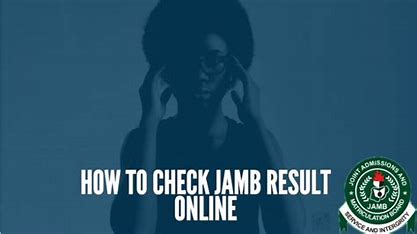 How to Check 2023 JAMB Result via SMS
The 2023 Joint Admissions and Matriculation Board (JAMB) results are now available for
both online and offline access.
Candidates who took part in the 2023 and previous years' Unified Tertiary Matriculation
Examination (UTME) – an annual standardized computer?based test essential for admission
into Nigerian higher education institutions, such as universities, polytechnics, and colleges
of education – can now check their scores.
JAMB has announced the outcomes of the 2023 Unified Tertiary Matriculation
Examination (UTME). The Board reported that 1,595,779 candidates enrolled
for the exam, which was held at 708 Computer?Based Test (CBT) centres across
105 examination cities nationwide.
Candidates can now easily check their UTME results for 2023 and previous
years either online or via SMS. To access your UTME result online; you'll need a
device with an internet connection. Alternatively, the SMS method may be
more suitable for candidates without internet access or those in areas with
limited network coverage. However, keep in mind that network operators may
charge a fee for this service.
How to Check 2023 JAMB Result Offline (via SMS)
Candidates can now send "UTME RESULT" or "UTMERESULT" via SMS to 55019 or 66019 using the same phone number they registered with (ensure you have a minimum credit balance of N50). You will receive an SMS response shortly after. Expect the following responses:
If a candidate uses an unregistered phone number, they will receive a
message stating: "This phone number was not used for registration."
Candidates with results will get a message such as: "Dear Mr/Miss X, your
result is as follows… (followed by the details)."
If a result is withheld, the candidate will receive a "Result Withheld" message.
Candidates given the benefit of the doubt will be informed: "Result withheld
pending the upload of clarifications/document required from you."
Absent candidates will receive a "CANDIDATE ABSENT" message.
If a candidate was absent and their registration number was also cancelled,
they will be notified accordingly.
An "Invalid Entrance into the Exam Hall" message will be sent to candidates who gained unauthorized access to the examination hall.